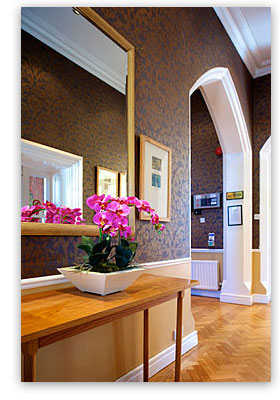 All root canal treatments differ in complexity and difficulty depending on the location of the tooth in the mouth, the anatomy of the tooth and the history of any previous treatment that the unit has experienced, this is reflected in the fee allocated to each procedure.
To obtain a quotation that is relevant to your particular tooth, call our office with the details and Mary will give you an accurate and competitive quotation on the cost of your treatment over the telephone.
If there is any doubt about the treatment required Mary will schedule a consultation appointment to discuss any issues or different treatment options.
The aim of root canal treatment is to maintain the patient's natural dentition and function as well as immediate pain relief and it often offers a better alternative to extractions and denture implants or bridges.
Root canal treatment qualifies for income tax relief. Some insurance schemes will contribute to the cost of treatment and the relevant forms will be available on completion of your root canal procedure.