"Thank you for your interest in Northbrook Endodontics – a dental speciality practice dedicated exclusively to root canal therapy"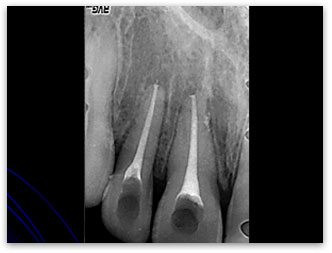 Dr John Lordan and his team have been providing endodontic solutions for his fellow dental colleagues since 1994 and since then we have collaborated to save thousands of teeth for our patients.
We offer our services as problem solvers and see ourselves as part of the same team as yourselves and will reinforce your judgement and skills to ensure the patients return to your care in a positive frame of mind.
Our office is set up to cater for same-day emergency cases, which we deal with in a professional, caring manner and we concentrate on relieving the patient's symptoms rather than entertaining any criticism of any previous treatment provided.
You can refer your patient with confidence and they will be returned to your office for their ongoing care. In re-treatment cases, overt criticism or comment on previous work have no place in the provision of any endodontic service carried out in our office. We do not seek to enhance our reputation in the patient's eyes by highlighting the shortcomings of previous efforts. We prefer to accentuate the steps required to achieve the desired result and the return of the patient to your care in a positive frame of mind.
Dr Lordan welcomes any opportunity to discuss endodontic issues and will gladly offer an opinion online on any case without judgement or obligation. There is no charge for this service. Send relevant history and radiographs to info@northbrookendodontics.ie and Dr Lordan will send you a frank and honest reply.