Patients in Pain – During Current Crisis
Dental pain is very debilitating and most patients need to have it treated as soon as possible. This can be problematic during the current crisis.
Dr John Lordan and his staff at Northbrook Endodontics are now in a position to safely treat and deal with patients in pain that require root canal treatment during the current Covid-19 crisis.
Our patients health and wellbeing has always been our top priority and we take every precaution to make sure our patients are not exposed to viruses or infections in our office.
Be assured we are taking even more precautions during the heightened global crises including screening patients to ensure they are not sick when they arrive and thoroughly disinfecting all equipment and surfaces before and after the patient leaves our office.
We are a low volume operation. We have adapted our patient scheduling to ensure there is no risk of infection from exposure to other patients and if you have any ongoing dental pain issue contact Mary on 01 4970491 or mary@northbrookendodontics.ie
Be assured of your safety with us
Dr Lordan is in continual contact with endodontic specialist colleagues in US, Asia and Europe monitoring any changes in PPE protocols for provision of endodontic treatment in then safest environment for patients and staff.
These include use of the rubber dam, proper masks and high evacuation suction. Along with the standard safety and sterilization precautions regularly implemented, we are taking additional prevention steps including:
Screening patients for travel history for signs and symptoms of infections.
Screening questionnaire for COVID-19.
Having all staff, patients, family members wash their hands or use hand sanitizer upon arrival.
Taking patients temperature pretreatment.
Providing oral antibacterial, antiviral mouthwash pretreatment.
Implementing full contact and respiratory precautions by using gowns, gloves, face shield protection, and goggles.
Implementing safe work practices including keeping hands away from face, limiting surfaces touches, changing gloves and performing hand hygiene.
Frequently cleaning and disinfecting public areas, including door handles, bathrooms, chairs and front desks.
Ultra violet air filtration system in surgery.
Limiting patient to patient contact by implementing strict social distancing protocols like having patients wait in their vehicles while waiting to be seen.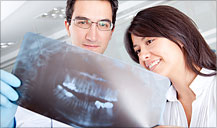 Root canal treatment is an excellent and predictable alternative to extraction in order to relieve dental pain while keeping your tooth where it belongs.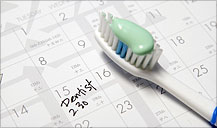 Same-day emergency appointments are available on a first come basis. We will endeavour to facilitate all patients in acute pain on the day of contact.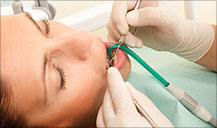 Pain management is key to root canal success and Dr Lordan applies appropriate techniques to deliver local anaesthetic and ensure a pain free root canal treatment.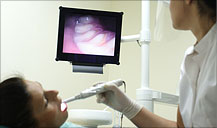 Oral sedation is available for patients who are particularly anxious. Patients will need to be accompanied after treatment and are advised not to drive for 24hrs.
Specialist root canal treatment in Dublin City Centre

American trained specialist in endodontics

Trusted by the profession for over 20 years

Expertly administered fast pain relief

Same-day emergency appointment
John, I just wanted to thank you for looking after me so well last month and for fitting me in with such short notice!
John, Not a twitch or a twinge since you sorted my tooth! Many thanks for seeing me at such short notice!
Dr John & Staff, for the masterful relief and management of pain I am most grateful. Thank you for the help, may your hands deliver relief for many years to come!